We may earn money or products from the companies mentioned in this post.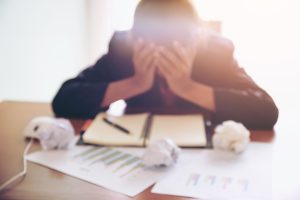 Not every virtual assistant job is easy or simple. Some projects start out well but as you work, you encounter problems that feel overwhelming. The good news is that while it may seem like a big deal now, many of these problems can be solved quickly and efficiently once you know what to do.
Being a Virtual Assistant is more than just doing tasks. It's more about your attitude, your ability to take on responsibilities that are not assigned to you. It's about being proactive when it comes to serving your client. Handling things that you know should be done in the first place.
Look, a good client understands that your time is valuable and never wants to take advantage of you or your skills, however, they need to know you'll feel the same about them.
Some virtual assistants complain about the 'feast or famine' cycles in their business. But the truth is that VA's with this problem aren't focused on getting repeat work.
I talk to professional entrepreneurs on a daily basis about why they fire virtual assistants on a constant basis. I'll share of few of them:
Lack of professionalism
Missing deadlines
Making their contract primarily about money as opposed to creating long term relationships
Lack of efficiency
Self-esteem issues
Lack of trust
Unable to perform the tasks they contracted for
Requiring micromanagement
and so much more
The Problem
The problem isn't that you're not qualified to do the work, the problem is are you passionate about your work and the person you're working with? Do you have systems and processes in place that will allow you to be more efficient and solution-oriented for your client?
Do you offer solutions for something that may solve an area of their business for greater results?
Are you speaking with them once a week or bi-weekly to discuss how you can streamline processes for effective results?
Have you implemented a funnel strategy to prove how they can level-up in their businesses?
If you don't do a good job with the initial project, clients aren't likely to hire you for follow up ones.
The Solution
Creating an onboarding process to get to know your client, their needs, and expectations.
You can handle requests by communicating clearly.
Keep offering exceptional service and let clients know that you're available for more work in the future.
When potential clients are in the hiring phase, they're looking to see if you can do the tasks you promised and what your style looks like. As long as you show them you can do the work, they will sing your praises and desire to keep you on their team for years to come!
Happy Clients are the best referrals 🙂
Want to dig further into solution-oriented tips on how to create a win-win solution in your VA business? I invite you to come and have a no-cost conversation with me on Wednesday, April 3, 2019, at 2 pm CST.
Why Virtual Assistants FAIL