A gravatar is a globally recognized avatar, an image that follows
you from site to site and appears beside your name when you
participate. It's a powerful tool because your smiling face might
be the first thing that catches a reader's attention.
Create your own gravatar in a few minutes.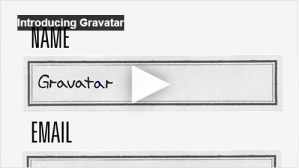 NOTE: Interestingly enough, This entry was originally posted on Thursday, February 19th, 2009. I still believe these tips are as powerful today as they were 9 years ago!
If you include social media marketing as part of your online marketing strategy, give a little thought to your avatar. Actually, give a lot of thought. Overlooked as they are, they can be crucial to your branding strategy.
Avatars are those little images that go beside each post you author at websites like Digg, Twitter, FaceBook, MySpace and even beside comments in this blog. In some places, they are called profile pictures or something like that. (more…)