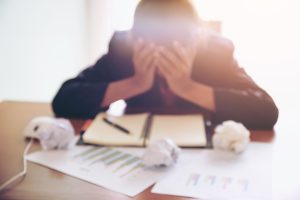 Not every virtual assistant job is easy or simple. Some projects start out well but as you work, you encounter problems that feel overwhelming. The good news is that while it may seem like a big deal now, many of these problems can be solved quickly and efficiently once you know what to do.
Being a Virtual Assistant is more than just doing tasks. It's more about your attitude, your ability to take on responsibilities that are not assigned to you. It's about being proactive when it comes to serving your client. Handling things that you know should be done in the first place.
Look, a good client understands that your time is valuable and never wants to take advantage of you or your skills, however, they need to know you'll feel the same about them.
Some virtual assistants complain about the 'feast or famine' cycles in their business. But the truth is that VA's with this problem aren't focused on getting repeat work.
I talk to professional entrepreneurs on a daily basis about why they fire virtual assistants on a constant basis. I'll share of few of them: (more…)