Your Executive Virtual Assistant…
I'm an experienced virtual assistant to help you with the following:
Not Very Organized? Sales, Opportunities, Customers, and Clients Slipping Through the Cracks of Your Inconsistent Marketing?
Common Question: What do you do?
Answer: I'm a Virtual Assistant.
What is a Virtual Assistant? A virtual assistant works online as opposed to going into an office by providing administrative and technical services to entrepreneurs, businesses, organizations, and associations.
Hello! My name is Regina Baker and I have over 20 years experience (online & 14+ offline) successfully working with High Profile Speakers, Authors, and Entrepreneurs while displaying discretion and confidentiality with the following services:
Virtual Assisting
Bookkeeping
Internet consulting
Website updates (including wordpress maintenance, updates, etc.)
Social media management
Affiliate Marketing
Affiliate Management
Calendar Scheduling
Research
Email management and correspondence
Communication Liaison (for your clients)
Editing/proofreading
Verbal and written communication (with your clients)
Schedule travel
Create Itinerary
Gift purchasing
Webinars, meeting, dinners, and event planning
Marketing knowledge and experience with the internet, product launch, and online marketing strategies
eCommerce solutions (choosing the best autoresponder software, set up and maintain your shoppingcart, landing pages, etc.)
Log payments, reporting, and follow-up with clients (receipts, etc.)
Book publishing & promotions
Proficient in eSpeakers.com
and more (don't see the service you need here? ask me)
Ready to schedule a free 15-minute discovery session? Schedule here!
---
Here's what just one client had to say…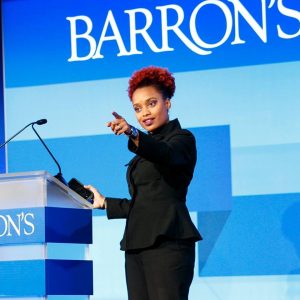 Incredible is the only word that truly encapsulates what it means to have the pleasure of working with Regina Baker.  I've hired other virtual assistants and have never experienced the level of service Regina provides. Yes, she fulfills all of the normal requirements of a virtual assistant; she's extremely organized, communicates well, meets deadlines, and offers outstanding attention-to-detail.
What sets Regina apart is her experience paired with the supreme level of pride she takes in her work. My clients absolutely adore her and often write or comment on how she makes their jobs easier and more pleasant. Regina does not simply take orders, she anticipates needs and potential pitfalls and works for the best possible outcomes ahead of time. On more than one occasion, her quick-wittedness saved me from being in a jam with a client.
It's my understanding that Regina filters client requests to identify those she'd most like to work with. If you have the opportunity to be one of the privileged few under consideration or to even get on her waiting list—do it! However, beware, you will never be able to use another virtual assistant again! – Crystal Washington, Marketing Strategist, Author, and Keynote Speaker
---
Overwhelmed with your "To Do List?" – Schedule Your FREE 15 Minute Discovery Session
---
Done For You!
Not very technical savvy so you get stuck?
Struggling to grow your email list?
Social media following at an all-time low?
Overwhelmed and just need someone to take on those tasks for you?
Ready to hire me now? Click here for my Done For You Services!